Yard cards to help you celebrate!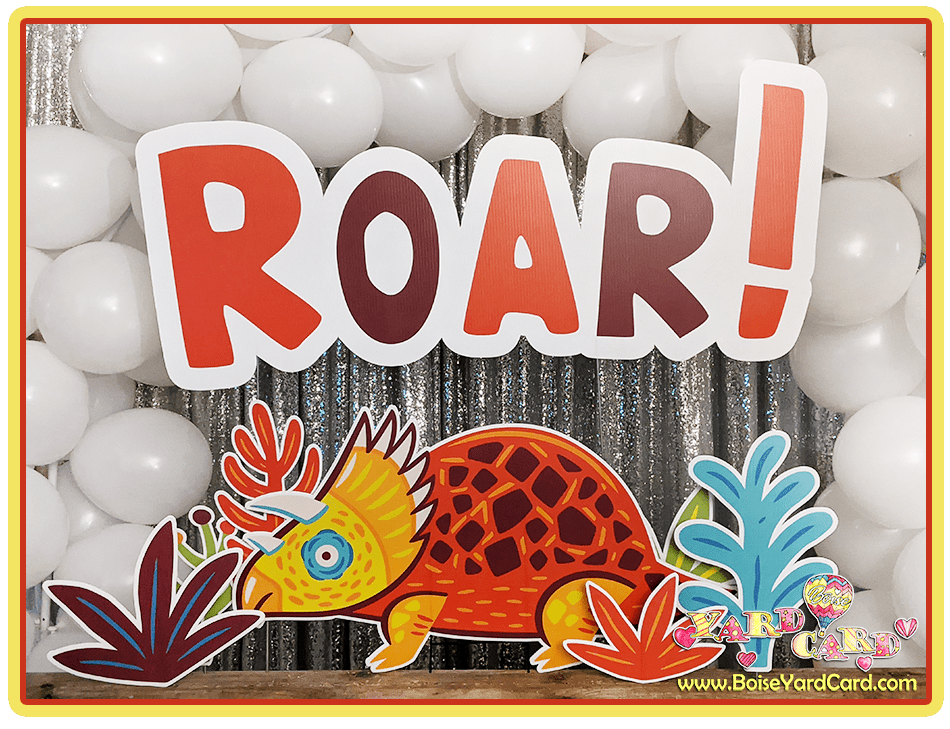 We have lots of fun options for your lawn greeting! Dinosaurs are perfect for the little ones! This is a popular set to create a sense of wonder and delight. These can be set up as a full spell it out greeting on the lawn or brought indoors for photo shoots and fundraisers.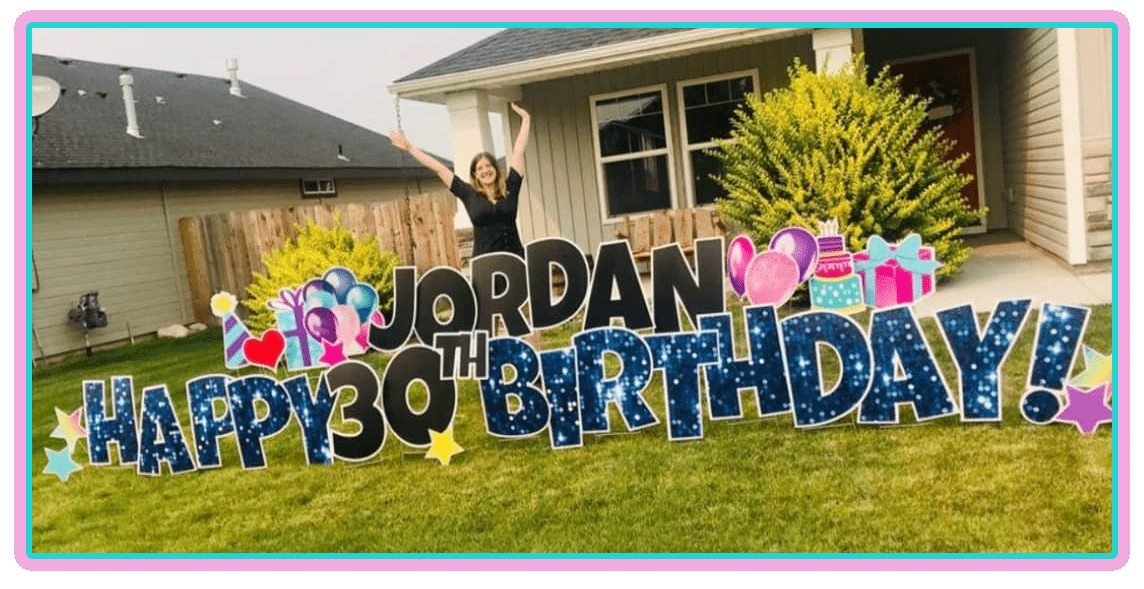 This super popular set will have the recipient jumping for joy at the sight of their name in 24" letters spelled out in the lawn. We set them up early in the morning to ensure a wonderful surprise! Your yard card will be there all day so you can take photos and celebrate big!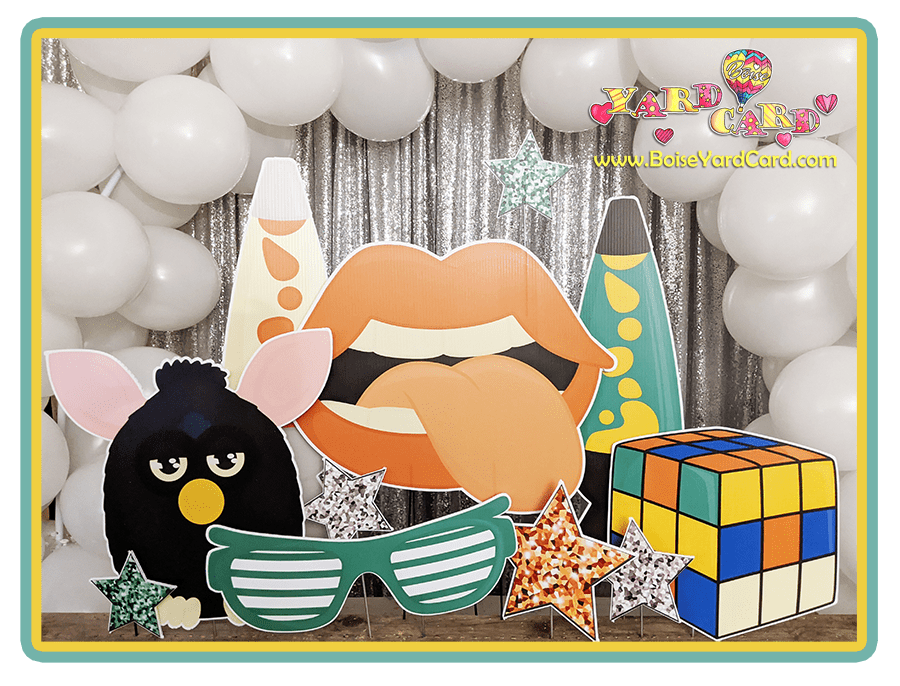 Retro Dad Birthday Yard Cards!
These yard cards are just perfect for dads of the funkiest generations! From lava lamps to boom boxes, Nintendo's to troll dolls, this set has a little bit of something for everyone.  Pair it with the silver sparkle letters and you've got a real winner!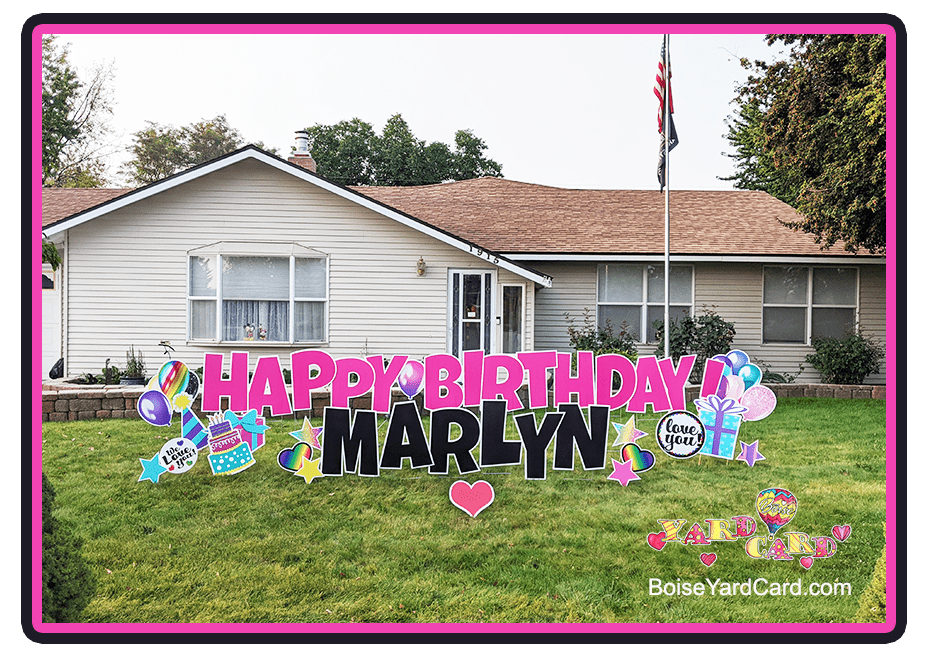 These letters can't be missed! If you're looking to grab attention, this is where it's at! We like to side dress this baby with lots of color to really make the whole greeting pop! Add an age to the greeting for milestone birthdays or just because you can!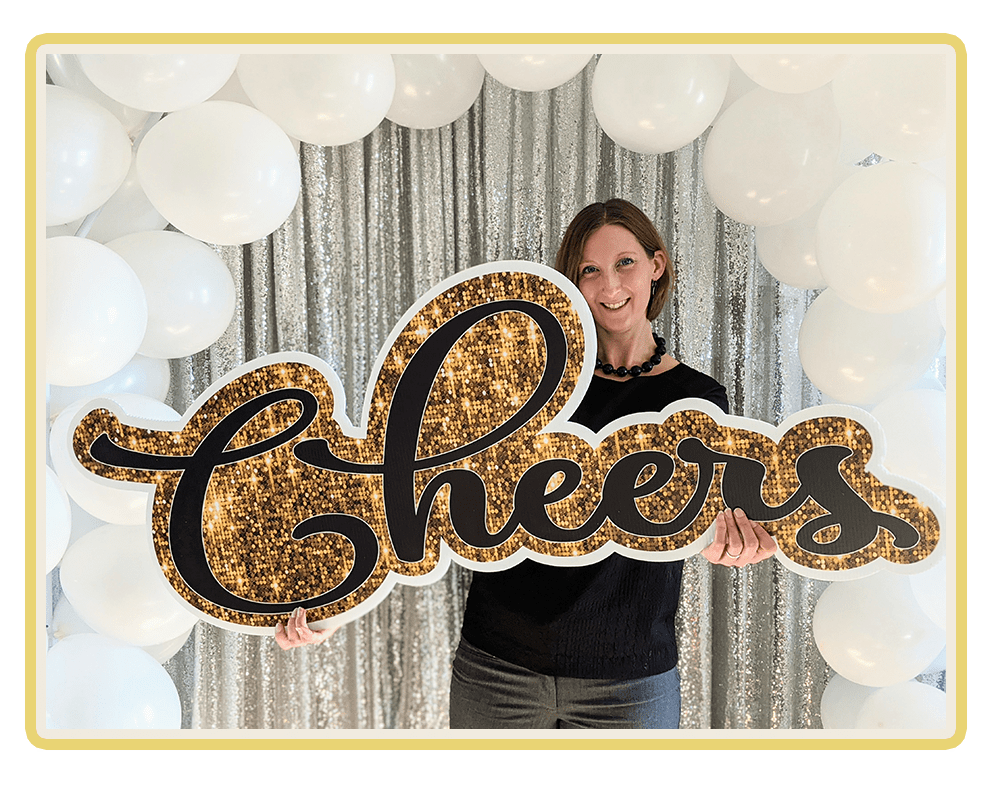 This flash set is customizable with the recipient's name and is flanked with adult beverage yard cards! Send big love in big letters on a big occasion! We can help you make it super memorable and take lots of photos!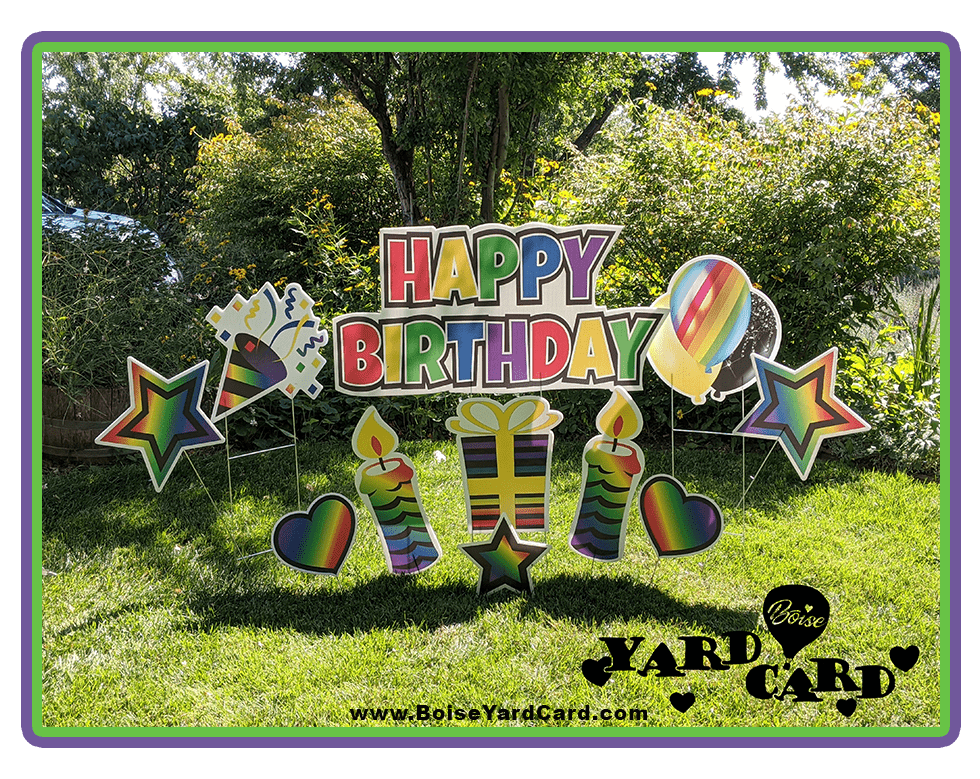 Colorful Birthday Yard Cards!
This flash set is customizable with the recipients name and age and is sure to please! It's smaller size is perfect for tiny lawns or limited budgets. Let us show you how easy it can be to rent from Boise Yard Card!