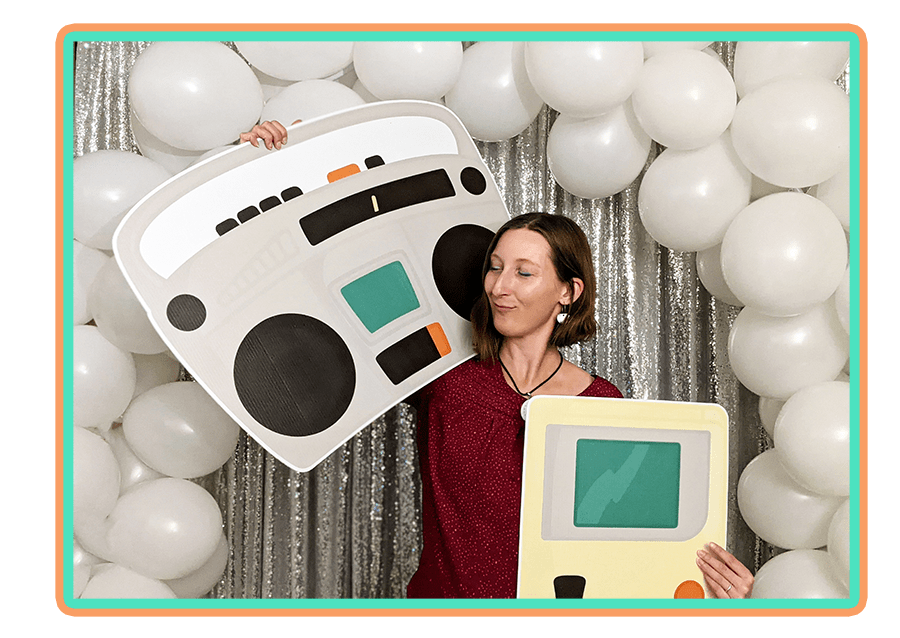 Boise Yard Card is here to bring the party to your yard with personalized messages spelled out with 24" letters and plenty of flash! We set it up either early in the morning or late at night so it's a nice surprise to the recipient.
How much does it cost to put a card in my yard?
A Boise Yard Card Custom Lawn Greeting is $95.00 plus tax. Larger set ups or additional lawn ornamentation is an additional fee.
What is your delivery area? 
The Treasure Valley! From Boise to Caldwell, Star to Marsing.
When do you deliver and pick up?  
Typically we set up your Yard Card in the morning, anywhere from 5 am to 11 am and we remove after dark or the next morning.   In the summer that can be between 9 - 10 pm and in the winter that can be after 5 pm.
When should I reserve my Yard Card lawn greeting?
As soon as possible! Last-minute reservations may be available, but the sooner the better to guarantee your card. 
​

What if my event is going to be months away? 
Boise Yard Card will book our calendar up to a year in advance. It is best to book as soon as you have a date and venue so you are certain to secure the exact Boise Yard Card Lawn Greeting you are looking for and also allow plenty of time for any custom made signs/images that you wish.
​

How will my recipient know that I sent the message and what a Yard Card is?

 
Every Boise Yard Card comes with a sign that explains the rental, policies, and a notecard to let them know who the awesome person is that booked their Yard Card!
How do I surprise my recipient? 
We will install early in the morning on the date (or the night before).  We do try to be as "stealthy" as possible.  To minimize any disruption to homeowners and pets, and for the safety of our installers, we do ask that someone in the residence is aware of our arrival times.
Do you install at party venues?
Of course - as long as the venue is cool with it. We would be happy to contact them for you if you like!
​

Can you set up if there is no grass? 
Absolutely! We've got you covered! With notice, we can accommodate any venue.
​

What if the yard is not substantial?  
A yard card works on multiple levels, we can fit in most areas.  Let's discuss it!
Being that we live in Idaho, can you deliver in the snow?
Yes, of course!

  We are prepared for our frozen rock-solid soil in the winter and will arrive with our display stands just in case. If hazardous weather occurs and we are not able to deliver, we will offer a refund.
How can I be prepared for my rental?
Please take care of lawn maintenance such as mowing the lawn and using the weed eater prior to our arrival.  Watering the lawn the day before will help us out tremendously when we are installing the yard card rental. ​
How can I pay? 
Once you have decided upon your date, contact us! We will arrange all the important details with you to make your card perfect, then email you an invoice for payment. The full amount is due at signing.
Do you have a busy season?
Graduation! We have lots of inventory that we are constantly adding to accommodate the bookings, but schedule your date in advance to guarantee your Boise Yard Card Lawn Greeting rental.
​Can you make custom signs?
You betcha! Just give us a bit of notice and we'll get to work creating the perfect addition to your Yard Card. Sports accessories? Giant face of the recipient? Let's talk! 
Do you have special school rates?
Yes indeed! We also have special discounted rates for non-profits and fundraisers. Call us for more info!
​
How can I advertise my business with a Boise Yard Card?

 
We can promote your opening, customer appreciation, special events, promotional events, employee recognition, etc. A giant yard display is going to attract some good attention! We can accommodate any theme with a little bit of advance notice.
​Is Boise Yard Card a Franchise?
Nope. Boise Yard Card was built from scratch and is family-owned and operated by native Idahoans. We are happy to accommodate pretty much anything you can dream of - just ask us how 🙂